Hi welcome to my little web site
for the Porsche 912, check out the links above.
---
classic912.co.uk
---
New stuff gerneral tidy up and update





PORSCHE AG This is not an offical web site for Porsche. This is a private owner driver web page. If you want the offical web site please enter a search engine and enter Porsche. Any views expressed here are just that views.

This Web site features my own car and general tips for car care that I've gathered from research and from experience of a restoration of my 1969 912 Ca import. The car was was bought in Fresno California in late 1999. And shipped out of the US to the UK for Jan 2000. The car was bought from photographs, for which 2 of them would have put most people off. But I went ahead and bought the car with the intention that if it was a really rough car I could sell the spare parts off to get my money back. So I parted with about 2000 bucks 1200 Pounds for a unknow history 1969 912 that had been sat for 14 years in a garage in Ca USA.

912 History



As you all know ther is now alot more interest in the Porsche 912. This is a good thing as I think it is a very nice car and the looks of a 911. But don't get me wrong I am very happy with the 912 it goes as well as I would like it and I really like the fact that not many people know about 912's. I have done some research in to 912's in the UK and the total sold was 30. This does seam a very low number but there are other ways to get a RHD 912. From South Africa. I had a 65 912 one of the if not the very first 912 in the UK but I am afraid it was very VERY rusty so no good as a resto car only parts.

With a flood of 912's coming over from the US the mark has been lifted here in the UK and many people use the 912 as a starting block in to the Porsche world. Parts are available but as usual there are those that sell and those that keep. So you will find some parts costing way over the top but mostly the parts are readily available. Ebay was a good way to get the small parts to use in the restoration of your car but now the Evil Ebay prices has set in and many parts i find now go well over what you can get them from other sources. So buy be aware!!

Most of the time I buy my parts from the US some secondhand but most new the cost of the shipping has to be taken in to account but overall the price is still cheeper than buying it in the UK were (I am sorry ) but the main guys really hold the price up. If you want it from the US it takes about 3-4 days at best but surface mail can take up to 6 weeks but if you plan your resto then you don't need the part in a hurry.

Germany is another great place to get the bits and I am starting to buy more from the home of the motherland.

Clubs on the net

A new club is on the net where 912 911 914 and 356 owners can all chat on the same web site .

All are welcome even kit car Porsche reps. From all over the world it has been a big hit with over 100 members joining in a few weeks.

Keep the faith



Other than that there are many clubs out there so have alook on the net.

I am part of for my sins Porsche Club Great Britain.

also the 912 reg in the states and this a new'sh club and they now have a monthly mag that you get if you join up.





This web site and the future

Well as I get more time and this free web space looks great then I will add some of the 500+ photo's I took of my car when I did my 3 year resto. I so like Dig cameras. If you are looking to do a resto you MUST buy on of these

Set up a file on your computer and down load the pics. The more you have the better as they really will be needed in the future to look back at. Er!!! this part was where? You get what I mean. You can take as many as you like for free. And the best bit is when/if you sell the car you have all the photo's to show the work that has been done.

BUT DON'T FOR GET TO BACK UP THE PICTURES ON YOUR COMPUTER!!!







Send me an e-mail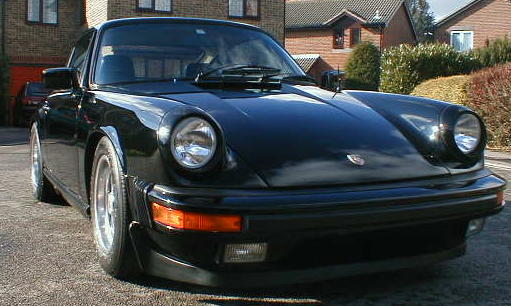 For Sale a very rare 1 of 500 ever made 912E with AC and Electric sunroof All this for £8900 ono

1976 912E USA market and bought from Central LA whilst on a trip.
This car is one of 2099 ever made in 1976 and of that 1 of only 500 fitted with a factory sun roof. Based on the 911S it had all the fittings of an S but with a 914 VW/POrsche engine this 2.0ltr engine I think is just right for the car and it doesn't hang around.
Fitted with polished 15x7's this really looks the biz. But this car is LOW to the ground and it can be abit hairy at times.
The car is fully galvanised and comes with Air con and full Leather interior in black. 5 speed and orginal steering wheel and glove box books.
Trip to France in 3 weeks got to get it all reged and sorted out.
New toy below an Ex Ca 912E, What fun I thought my 69 was low but this 76 is a skate board .....
This is 912 heven Air Con
911 leather seats
Loverly deep black paint
Nice Fusch wheels
Taking to France in March to run down to Rouen, and other area's.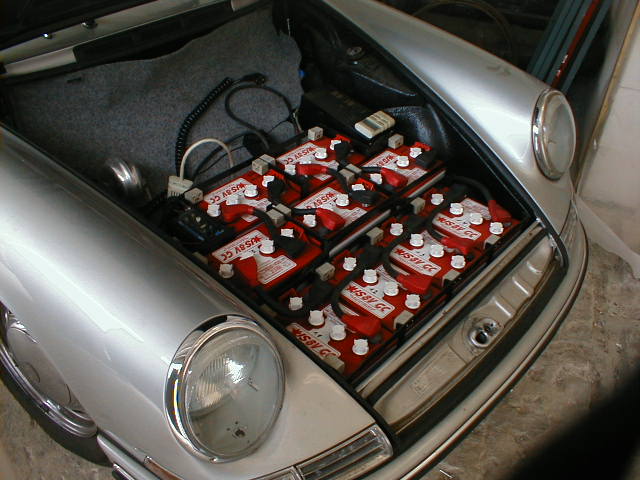 On a recent trip to Germany I came across this an Electric 912!!!

I have loads of photo's of the 912 resto I will in time post them here for you to look at.

info@classic912.co.uk